Find an Attorney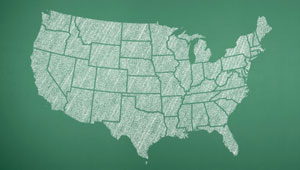 An expert in assisted reproductive technology law will help ensure that your family building matter proceeds smoothly. Our Online Member Directory lists the current fellows of the American Academy of Assisted Reproductive Technology Attorneys in each State.
Considering Adoption?
If you are interested in learning about building your family through adoption, please visit us at the

(American Academy of Adoption Attorneys) clicking here.
Interested in Joining AAARTA?
Click here for application and information on joining AAARTA.
News
AAARTA Deputy Director, Margaret Swain's Letter to Editor 
Margaret Swain, AAARTA Deputy Director, writes a letter to the New York Times discussing their article describing the Planet Hospital surrogacy program.  Ms. Swain addresses the inexcusable and troubling issues that arise with unregulated programs.  
Focus on an AAARTA Fellow
An Interview With Dan Ziskin
"How many lawyers get to do 'happy' law?" asked Fellow Daniel Ziskin, when asked why he chose to practice in the area of adoptions and assisted fertility. "I feel as though I'm involved in something that is truly helpful to people and significant. We're helping to make children's lives so much better than they might otherwise have been. We're making a real difference." Continue Reading . . .
Events
WEBINAR - "Special Immigrant Juvenile Status: What Adoption and Family Law Attorneys Need to Know and How They Can Help."
On November 5, 2014, at 2:30 EST, Karen Law and Emily Dudak Taylor, will be presenting a 90 minute webinar entitled, "Special Immigrant Juvenile Status: What Adoption and Family Law Attorneys Need to Know and How They Can Help." More advanced SIJS topics will include "similar basis under state law" cases, "one parent" cases, children with criminal records, interplay of SIJS and adoption, notice to birth parents and foreign governments, and defensive SIJS petitions when the child is in removal proceedings. Karen and Emily will also discuss how adoption and family law attorneys can help with the "unaccompanied child" crisis currently being covered in the news.  The price per registrant is $25. The webinar is open to both Fellows and non-fellows. 
There are two ways to register: 1) To register by mail, open the attached registration form, complete it and return it to Jennie Sullivan at 2930 E. 96th Street, Indianapolis, IN 46240-3716 along with your check payable to "AAAA." OR 2) If you prefer to register on line and pay via credit card, click the link below and you will be taken to the online registration site. (For online registration, click here: https://www.xpressbillpay.com/portal/?refer=aaawebinar
Salsa-2nd Annual Litigation Seminar
 Salsa 2015 Announcement - Back by popular demand, two days of excellent litigation training at the Hotel Albuquerque on January 19-20, 2015. Open to Academy Fellows and non-Academy attorneys practicing adoption or ART law.   Salsa 2015 Registration Form
2015 Annual Conference - Fellows Only
Academy Fellows only join us April 26-29, 2015 in St. Pete Beach to fulfill your mandatory Academy CLE requirements. See 2015 Annual Conference Registration Form for more details and our Sponsorship Form if you are interested in being a sponsor.